Working Group Biographies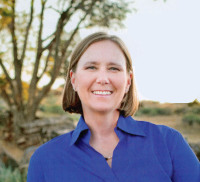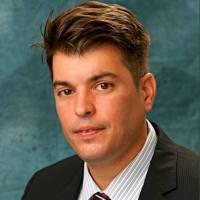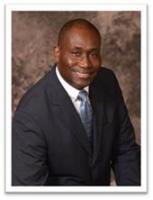 Co-chair, OEI Steering Committee, ASCCC Executive Committee member, Professor of English, Lassen College
Cheryl Aschenbach is an English professor and Academic Senate President at Lassen Community College in Susanville, CA. She is also an elected representative for the Academic Senate for California Community Colleges (ASCCC) where her work has focused on noncredit, basic skills, curriculum, online education, open educational resources, and assessment. 

President, San Diego Continuing College

Dr. Carlos O. Turner Cortez, PhD, presently serves as the President of Continuing Education with the San Diego Community College District. He most recently served as Dean of Academic Pathways, Workforce Development, and Student Success and Acting Vice President of Instruction at Berkeley City College. His research interests center on the role of educators and administrators of color in the historical development of American social welfare and education policy. He is also an expert in the area of promoting equity and access in urban education through literacy and policy initiatives.

Chief Business Officer, Glendale Community College
Dr. Culpepper's experience covers a variety of business structures. He is an experienced Executive, Academician, and Administrator. His background includes over 25 years of executive experience in both corporate and academia; profit and non-for profit models. Currently, Dr. Culpepper is the Executive Vice President at Glendale Community College.

Dr. Culpepper holds several degrees; Ed. D of Organizational Leadership (Pepperdine University); Executive MBA (Graziadio School of Business and Management); BS (CSU Dominguez Hills); AA (Long Beach City College).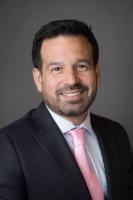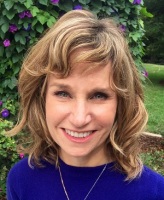 (work group co-chair)
President, Cerritos College

​

Dr. Fierro has extensive instructional experience in both face-to-face and online environments, having taught undergraduate and graduate courses in multiple institutions. He has developed curriculum for several online and hybrid courses in the natural sciences and has presented at multiple educational conferences on the topic of faculty development for online teaching and the institutional strategies necessary for online programs to succeed. Dr. Fierro earned his D.V.M. from the University of Applied Sciences in Bogotá, Colombia; his M.S. in Leadership and Management of Educational Programs from Nova Southeastern University in Ft. Lauderdale, Florida; and his Ph.D. in Higher Education Leadership from Northcentral University in Prescott, Arizona.

Principal Program Budget Analyst III, California Department of Finance

Chris Ferguson is a principal program budget analyst at the California Department of Finance, where he supervises the office's analyses of issues related to community colleges and K-12 school facilities. He has worked at the Department of Finance since 2007, with roles as an analyst responsible for various education programs including the development of the Local Control Funding Formula. He earned a bachelor's degree in economics from the University of California, Riverside, and a master's degree in economics from Wichita State University.

Executive Director, Success Center, Foudnation for California Community Colleges
Sandra L. Fried is the Executive Director of the Success Center at the Foundation for Community Colleges.  Ms. Fried has worked in public policy for more than 28 years, focusing primarily on higher education policy and advocacy in both the State Assembly and the University of California. 
A native San Diegan, Ms. Fried graduated from UC Davis with degrees in history and economics.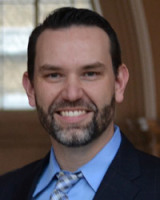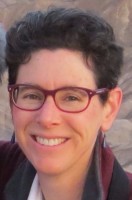 Executive Director, Online Education Initiative (OEI)
Dr. Jory Hadsell is currently the Executive Director of the California Community Colleges Online Education Initiative (OEI). The OEI, managed through a grant to the Foothill-De Anza Community College District, is a collaborative effort for the CCC to ensure that significantly more students are able to complete their educational goals by increasing both access to and success in high-quality online courses. Prior to this role, Dr. Hadsell served as Chief Academic Officer for the OEI, as well as in leadership, faculty, and support roles within the Los Rios and Sierra community college districts.

Principal Analyst, California Legislative Analyst's Office


Judy Heiman is a principal analyst at the Legislative Analyst's Office, California's nonpartisan fiscal and policy adviser. In this role, she provides analysis and recommendations to the state legislature on postsecondary education, focusing primarily on issues related to California Community Colleges. Previously, she served as Deputy Secretary of Education in Virginia and senior budget and policy analyst at the Virginia Department of Planning and Budget.  Judy has an undergraduate degree from Brandeis University and an MBA from UC Berkeley. She is an Associate of the National Center for Public Policy and Higher Education.

California Deparement of Labor
​

Jennifer serves as the Associate Secretary for Farmworker and Immigrant Services at the California Labor and Workforce Development Agency. She has spent much of her career working on farmworker and labor issues. Prior to joining the Labor and Workforce Development Agency, Jennifer worked for the National AFL-CIO where she served as regional director. She has extensive background in the non-profit and advocacy community working with farmworker and immigrant communities. Jennifer is a graduate of Georgetown University, where she holds a Bachelors in International Politics and Law; and holds a Master's in Public Policy from George Mason University.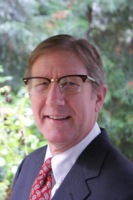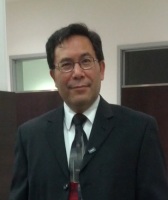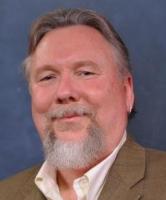 Director of Workforce Development, College of San Mateo


Dr. Ray Kaupp is Director of Workforce Development at College of San Mateo. He comes to the community college arena following a 20+ year career in technology, at Apple and as a startup executive at Digital Impact, BroadWare, and several other Internet technology companies. Dr. Kaupp's research on the equity implications of community college online implementations has been widely cited, most recently in Bailey, Jaggars, & Jenkins' Redesigning America's Community Colleges (2015).

Vice President of Student Services, Coastline Community College
Ross Miyashiro is in his 32 year in higher education; serving 16 years in the California State University system and 16 years in the California Community College system. For the last three years Ross has served as the Vice President of Student Services at Coastline Community College. Ross's prior positions include Dean of Enrollment Services at Long Beach City College, Associate Director of Transfer Services and Student Programs at the CSU Chancellor's Office, Director of Academic Advising at CSU Monterey Bay, and Admissions Counselor and Upward Bound Counselor at CSU San Bernardino. 

Vice Chancellor of Technology & CTO; CCC Online Education Initiative Executive Sponsor

Joseph Moreau has held a variety of higher education leadership positions, and in 2012, he was appointed Vice Chancellor of Technology for the Foothill-De Anza Community College District.  Joseph has served on the boards of a number of organizations including the California Community Colleges Chief Information Systems Officers Association, the SUNY Faculty Advisory Council for Teaching and Technology and currently serves on the Educause Board of Directors.  Joseph also serves as the executive sponsor for California Community Colleges Online Education Initiative.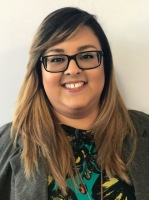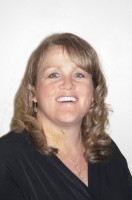 Academic Advising Specialist II

Lissette Padilla hails from a small rural town in the CA central valley called Avenal. I received my Bachelor's Degree from the University of California, Merced in Sociology. I am a first generation Mexican American and the first in my family to graduate from a university. Being a student and a member of the central valley, I understand the difficulties many students face and I strive to provide equitable access to all the resources available. I consider myself a champion for all students. 

Co-Chair, OEI Consortium, Professor of Psychology, Rio Hondo College
Dr. Pilati is a past President of the Academic Senate for California Community Colleges and a professor of psychology at Rio Hondo College where she has been faculty since 1999. From 2014 - 2016 she served as the Chief Professional Development Officer for the Online Education Initiative. At the national level she has pursued her interest in online education, serving as an Editor for MERLOT (www.merlot.org) and was a founding Editorial Board Member and served as Co-Editor of its peer-reviewed journal, JOLT.Dr. Pilati earned her Bachelor of Science degree in biology and psychology at SUNY Albany. She completed her doctorate in psychology at UCLA. 

Member, OEI Consortium, Distance Education Coordinator, Lake Tahoe Community College

Earned an Associate of Science degrees in Accounting and Finance from Lake Tahoe Community College; then transferred to California State University, Sacramento earning a Bachelor of Science degree in Business Administration; followed by earning a Secondary Teaching Credential from Sierra Nevada College. Taught high school for 4 years and then at Lake Tahoe Community College to teach for the Business Office Administration Department. Completed an MBA at National University, and now teaches in the Business Department. Served as secretary and vice president for LTCC's Academic Senate. Currently serves as the single-point-of-contact to the Online Education Initiative and is the distance education coordinator for Lake Tahoe Community College.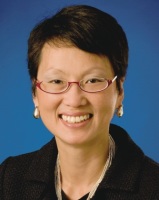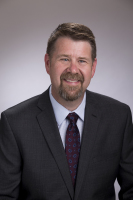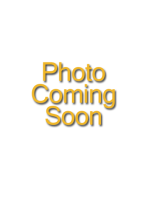 (work group co-chair)

​Vice Chancellor Workforce & Digital Futures, California Community Colleges

Van Ton-Quinlivan is a nationally recognized thought leader in workforce development with a proven track record for driving large-scale organizational change. In her role as Executive Vice-Chancellor of Workforce & Digital Futures at the California Community Colleges, she oversees the workforce mission and education technology portfolio of California's 114 community colleges, the nation's largest higher education system.
She holds degrees from the Stanford Graduate School of Business, Stanford Graduate School of Education, and Georgetown University. 

Executive Vice President, Educational Programs, Santa Barbara City College

Paul Jarrell currently serves as Executive Vice President, Educational Programs at Santa Barbara City College. At SBCC, Paul provides leadership and oversight to all instructional and student services programs. In addition, he serves as the Accreditation Liaison Officer for the District and is a representative on many statewide and national educational advisory boards. He also serves as a member on the Cottage Health Research Advisory Board.


Student and Sole-Proprietor of Karen's Heritage Day Care


I am a sole proprietor of an In-home child care facility, "Karen's Heritage Daycare". Reading and Beyond – Fresno Bridge Academy has help me to grow personally in which they have helped me to build my confidence and self-esteem.
While enrolled in the program, I was able to go back to Fresno City College and receive my Child Development-Associate Teacher Certificate. I became a licensed provider on June 17, 2017 and opened my business the next day. I am at full capacity and looking forward to expand my business to a larger facility. The new License would allow me to have twelve under age six and two school age children.


Expert Panel Biographies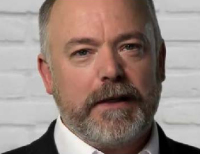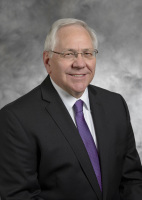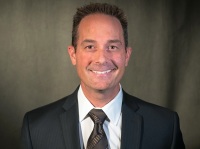 Chief Academic Technology Officer for ASU Online; Professor of Practice in the School of Computing, Informatics, and Decision Engineering at Arizona State University

Adrian Sannier  is part of the ASU team pursuing an ambitious program of general education reform that Inside Higher Education called "ground zero for data-driven teaching in higher education", combining Big Data, social networking, and evidence based instruction to drive better student outcomes at scale. A signature part of this initiative is the Global Freshman Academy, offering learners anywhere in the world the opportunity to complete a Freshman year for free, paying for college credit when successful.
Previously, Sannier was Senior Vice President for Product at Pearson, where he helped forge the partnership between ASU Online and Pearson. Sannier also served as CIO at ASU, and was the Stanley Professor for Interdisciplinary Engineering and the Associate Director of the Virtual Reality Applications Center at Iowa State University. 

President
Kentucky Community and Technical College System (KCTCS)

Dr. Jay K. Box was named the second president of the Kentucky Community and Technical College System (KCTCS) on November 19, 2014. He is a community college graduate and has more than 30 years of experience in community college leadership.
Dr. Box has a history of leadership within KCTCS, having served as the president of Hazard Community and Technical College from 2002 – 2007, followed by being named KCTCS vice president. In 2009, he was named chancellor and served in that role until being selected president of the System.
Prior to joining KCTCS, Dr. Box served as a vice president at McLennan Community College in Waco, Texas.
Dr. Box received an associate degree from Howard College, a bachelor's degree in education from Southwest Texas State University, a master's degree in education from Texas Tech University and a doctorate in educational administration, higher education/community college specialty from Baylor University.

Chancellor 
Western Governors University, Nevada

Dr. Spencer Stewart serves as Chancellor of WGU Nevada, an online, nonprofit, competency-based university established to expand Nevadans' access to higher education throughout the state.
As Chancellor, Spencer has guided WGU Nevada through its first two years of operation. Under his leadership, the University has increased its enrollment to over 2,500 students, making it Nevada's fastest growing institution of higher education. During this same period, over 750 students have graduated from the University.
Before joining WGU, Spencer spent 14 years building Nevada State College, Nevada's first four-year college, representing the establishment of a middle – or state college – tier within Nevada's public system of higher education.
Spencer earned a doctorate degree from the University of Pennsylvania, a master's degree from the University of Nevada Las Vegas, and a bachelor's degree from Brigham Young University.

Back to FLOW Overview